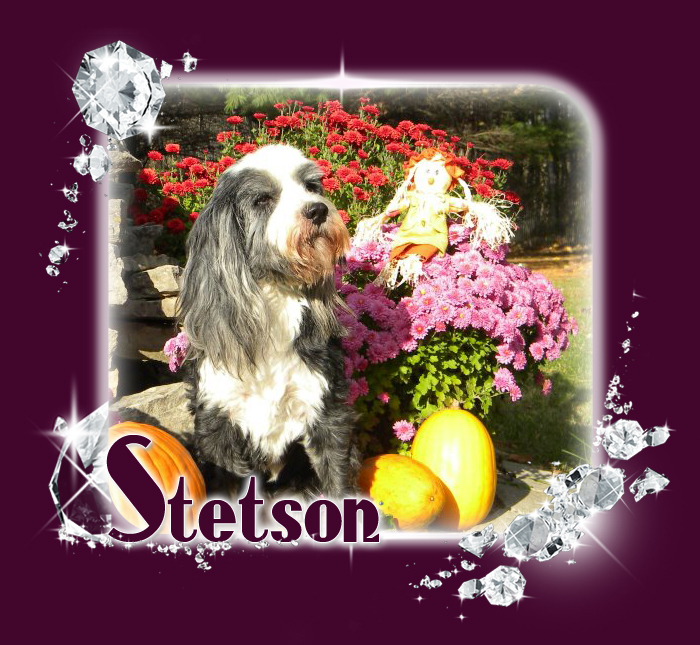 It is with the heaviest of hearts that I tell you today that heaven has another angel. It was the most difficult decision I've ever had to make sending my Stetson to see his sister Elizabeth and daughter Chloe Girl. Despite being lost in a snowstorm for 8 days, he defied the odds and found his way home to me. However, as of late, they believed he could no longer fight what we think was an inner brain tumor which caused him to fail at a most rapid rate. He still ran the property as if he were two and kept everyone in line up to the very end. My plan was to take him to nationals next year and show him off! So before he lost his dignity and no longer carried his tail, I sadly let him go. Sire of 14+ champions and the end of 'my beginning', ....a rainy day outside as it's raining in my heart even more. I love you Stetsonman. Godspeed my sweet boy.
11 27 96 ~ 10 25 11 xoxoxo

Stetson was a Top 5 Tibetan Terrier and First Award of Merit winner at Westminster by the time he was 14 months old!

DOB: November 27, 1996