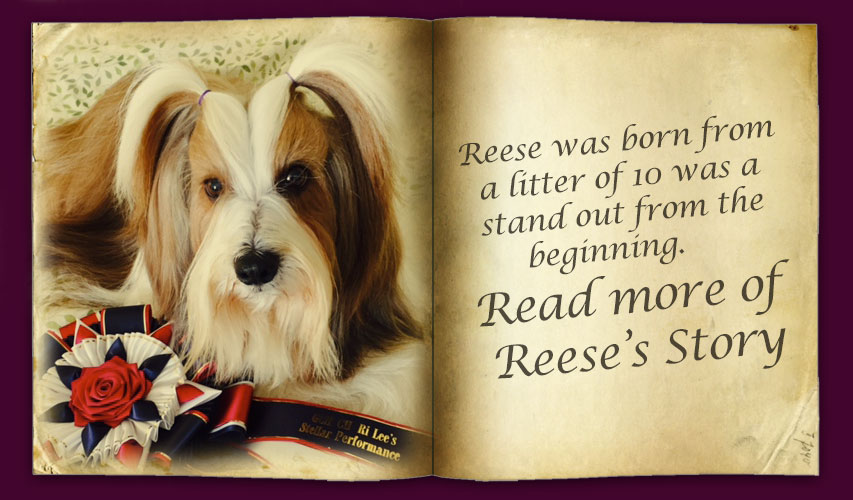 Reese was born from a litter of 10 was a stand out from the beginning. He finished in 2 week ends and then just hung out at home as learned to fish while he grew up. His debut back to the ring was at the Chicago International Regional Specialty which he won. His career sky rocketed from there. Reese's show career came at a time in which my fathers health was critical so after a very brief campaign at the beginning of his career, he was able to be shown on an extremely limited basis, less than 10 shows each for the past few years. During this time, Reese was the winner of 6 All Breed Best in Shows, 1 Reserve Best in Show, Westminster Best of Breed, a Regional Specialty, 39 Group Wins, and two time Top 20 winner. As the saying goes, all good things must come to an end and so it is time. After an illustrious show career, Reese will turn the reigns over to his multiple group winning son Hunter John. He is the kindest and gentlest of souls and has never met a stranger he didn't like. Looking forward to the life of leisure, Reese is very much looking forward to taking patrol of his property, fishing and hunting for frogs as he likes. The Linus in our pnuts gallery, Reese would like to take a final bow and extend his thanks to his loyal friends and fans for their support during his career as he gives one last stellar performance.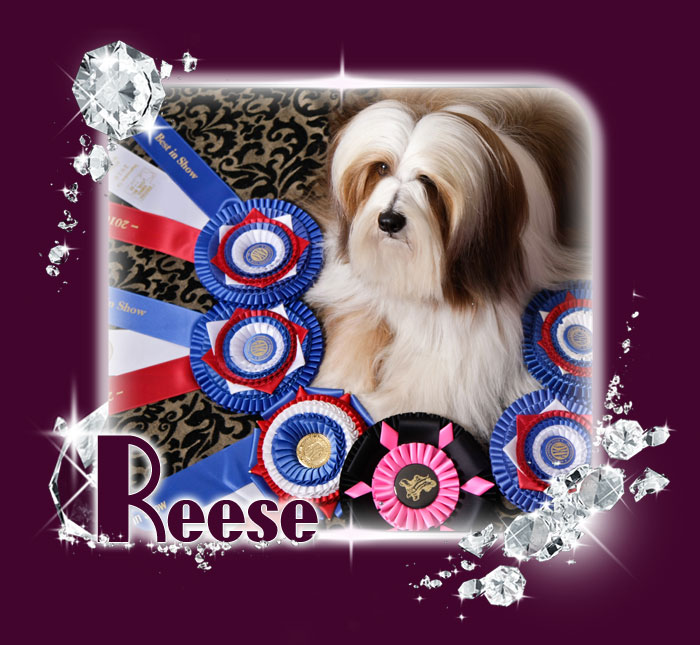 | | |
| --- | --- |
| | Multiple Best In Show Winner |
| | Regional Specialty Winner |
Reese finished his championship in 3 weekends with 4 and 5 point majors at a Supported Entry.  While growing up, he sat home for an entire year where he was shown next at the National, making it to the final cut.  Continuing to mature at home for another entire year, he then came out for our Regional Specialty in Chicago where he proceeded to WOW everyone and WON the Specialty!   
Reese made his European debut at the World Dog Show in Demark this past June 2010 where we was runner up out of an entry of 93.  He earned one of the necessary tickets for his Danish Championship.   Here in the States, in  6 short months Reese finished off the year as  the Number 2 Tibetan in the country!  (missing number 1 by only 200 points!!)  Tremendous gratitude to Bryan and Nancy Martin for his start while Maddie and I were on our mission to break the record.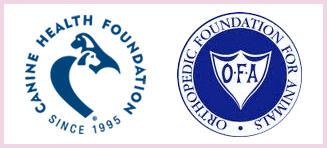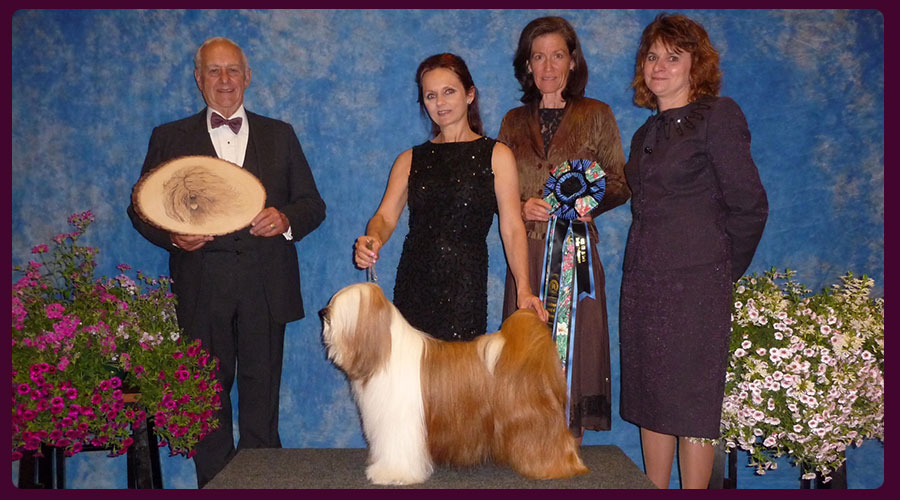 Top 20 Winner for the second time!!! Best of the Best!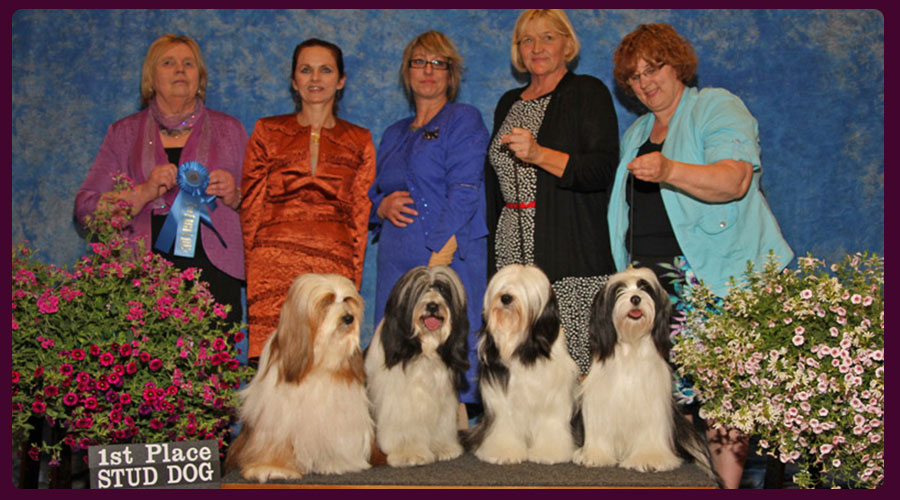 Stud dog winner!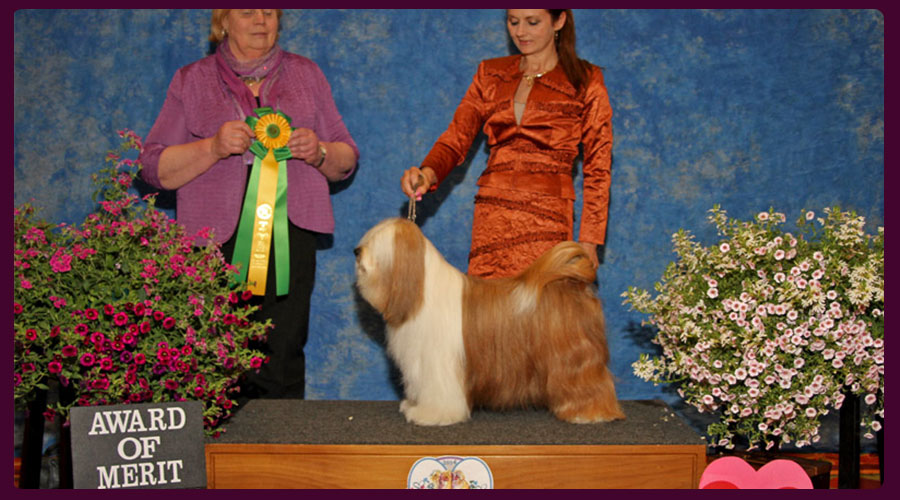 National Award Of Merit