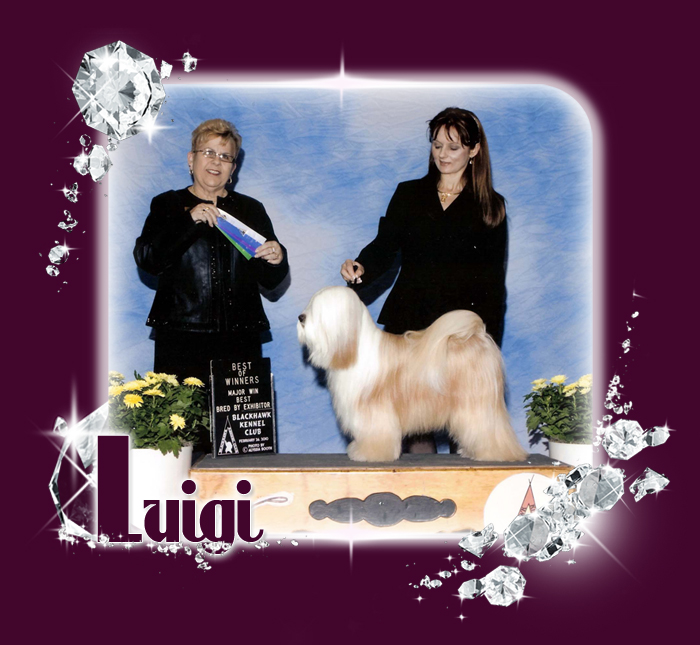 Luigi finished his championship during our Regional Specialty week end by winning his majors 3 of the 4 days (the other day our Buttons won it!). He went on to win the Bred By Group and was then chosen Bred By Best In Show!! This is the second consecutive year that Ri Lee Tibetans was chosen Best Bred By In Show at this prestigious show!!! What a thrill!!! Watch for Luigi as he persues his Grand Champion title next. It doesn't get much more regal than "Luigi".
Luigi is also available at stud.
DOB 5/20/08
Owners: Barbara Cantalini & Nikkie.