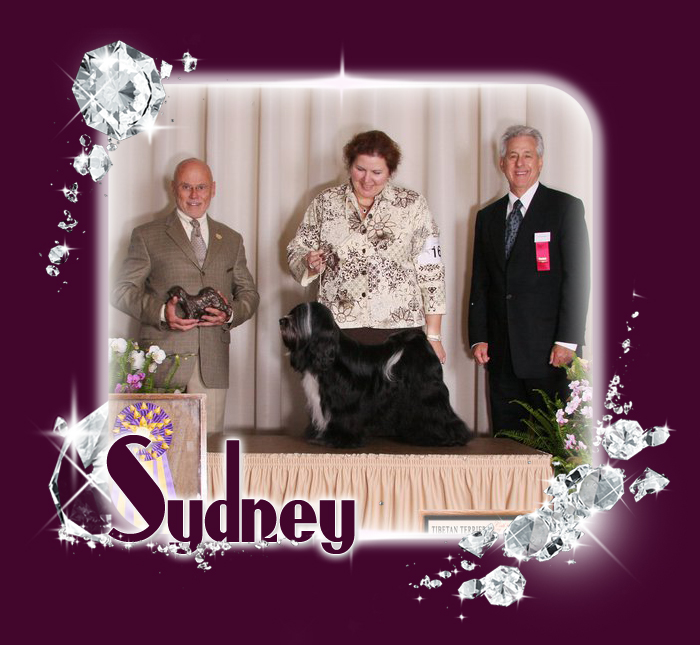 | | 2011 NATIONAL SPECIALTY WINNER!!!! |
| --- | --- |
| | People's Choice for Top 20 |

After Sydney's injury and year long recovery in 2007, her drive and determination has made her one of American's top Tibetan Terriers in 2008, 2009, and 2010! Having been chosen Best of Opposite Sex more than we can remember at countless Specialties and Supported Entries, she has now earned her first Best In Specialty Show title along with a First Award of Merit at this years prestigious Westminster Kennel Club 2011. In addition to these most impressive wins, Sydney wins our National!! To Mr. Edd Bivin and Nancy Martin, our tremendous thanks!!! A girl in a little black dress....always a classic winner!!